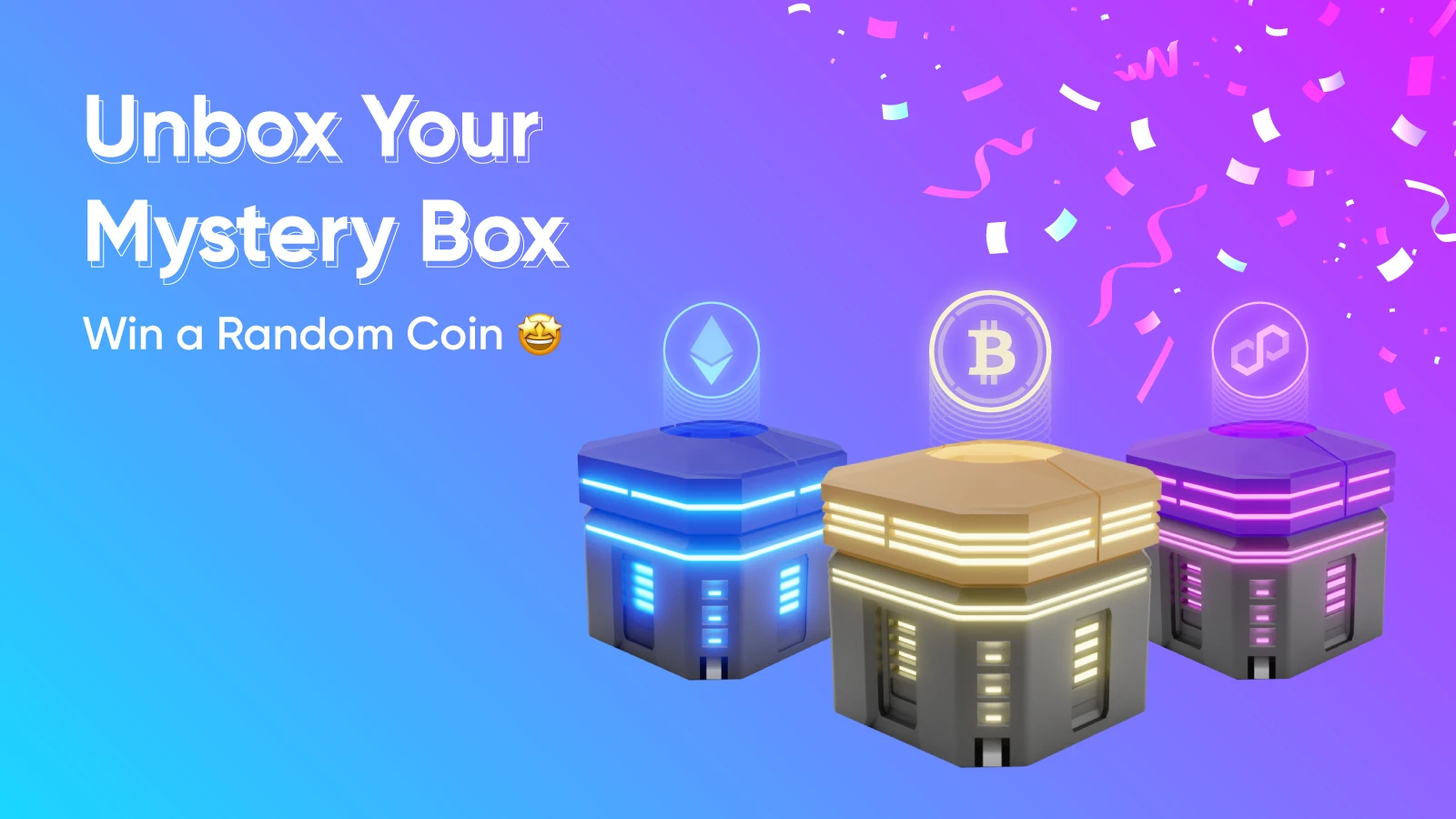 Hi, CoinStats community!
We're excited to share with you our latest feature, the Crypto Mystery Box.
So, what's in it for you? Let's look into it.
Unveiling the Crypto Mystery Box
Crypto Mystery Box is a unique feature where users can exchange their CoinStats currency⚡️Sparks for a surprise amount of different coins.
Adding a bit of gamification to our financial technology, we aim to widen the crypto tent, encourage investment diversification, and foster a deeper understanding of various blockchain technologies.
This feature is more than just a game. It's a strategic move to redefine user interaction and participation in the crypto ecosystem.
We believe that Crypto Mystery Box will add an extra layer of excitement and opportunity to the CoinStats experience. 🧡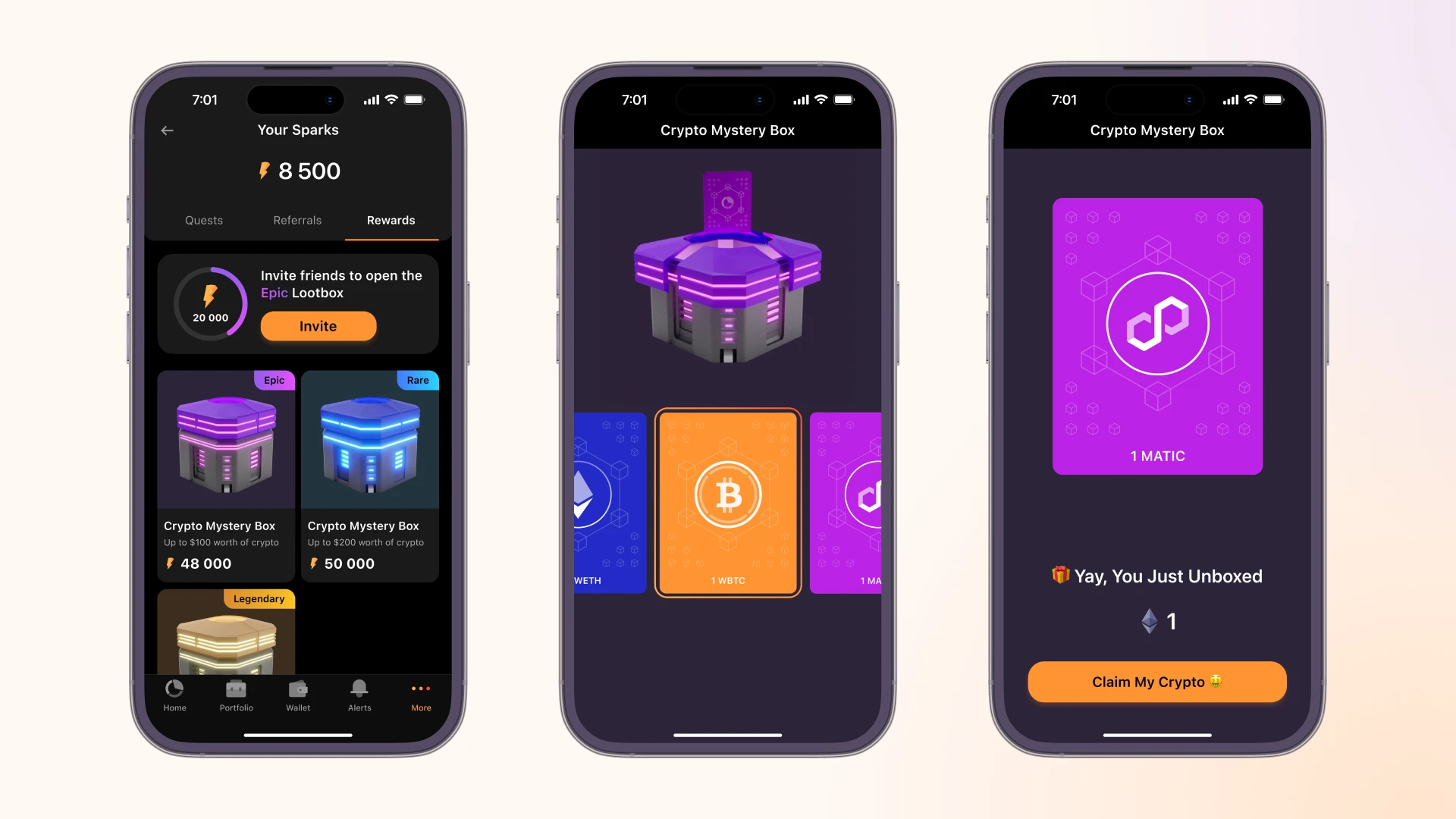 What's in the Box?
The Crypto Mystery Box can contain any of the following cryptocurrencies:
Choose Your Adventure With Three Types of Boxes
We offer three types of Mystery Boxes: Rare, Epic, and Legendary. Each box requires a different amount of ⚡️Sparks to open:
Rare: ⚡️48,000 Sparks
Epic: ⚡️55,000 Sparks
Legendary: ⚡️60,000 Sparks
Ready to Unbox Some Crypto?
We're super excited to see how you like this new feature. Crypto Mystery Box isn't just about adding a bit of fun to your day. It's about exploring the world of crypto, diversifying your investments, and learning about different blockchain technologies.
Now, are you ready to unbox your crypto future? We can't wait to see what you'll discover. And remember, no matter what's happening in the crypto world, we're here to make your journey as exciting and rewarding as possible.
Happy unboxing!
P.S. Terms and limitations apply. Please refer to this article for more info.
>>> Read the full story at CoinStats Blog