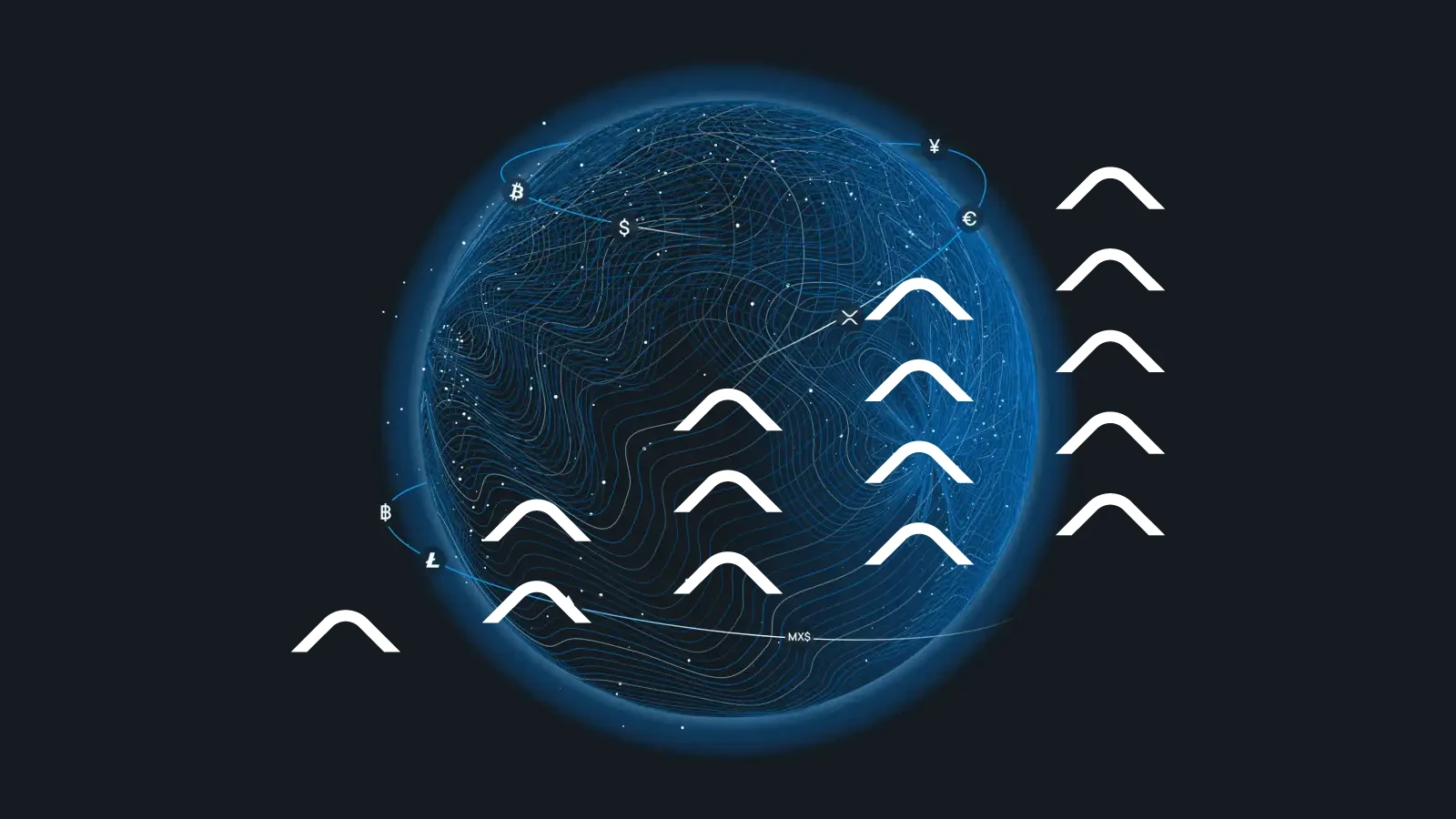 XRP, the cryptocurrency that powers the XRP Ledger launched by U.S. fintech company Ripple, soars 75% after a U.S. judge ruled on Thursday that Ripple Labs Inc did not violate federal securities law by selling its XRP token on public exchanges.
As XRP appears to be poised for a significant resurgence, some experts suggest that this impressive momentum could propel XRP back to its all-time highs in the near future. Back in early 2018, XRP reached an astonishing price of $3.31, representing a remarkable 5.5 times increase from its current levels.
But the question remains: Can the XRP price soar to $100? This tantalizing prospect is an exciting proposition for cryptocurrency enthusiasts and investors alike. We should never say never as XRP continues to demonstrate its resilience and upward trajectory.
This article explores the lawsuit's resolution as a significant factor in XRP price movements and looks into XRP's recent performance and XRP price forecast to help you seize the enticing opportunity the token offers.
Whether you're an experienced trader or a newcomer to the cryptocurrency market, XRP is a compelling asset to consider adding to your portfolio.
Understanding XRP and the Impact of Court Cases
Ripple is a blockchain-based digital payment network and protocol powered by the XRP token. Ripple Labs, the company behind the project, focuses on real-time payment settlements and currency exchange services for financial institutions such as banks and payment processors.
The Securities and Exchange Commission (SEC) sued Ripple Labs back in 2020, alleging that the company sold unregistered securities worth $1.3 billion through the sale of XRP tokens. While Ripple argued the tokens didn't meet that standard under the law.
This lawsuit has been a cloud hanging over Ripple XRP since its inception.
However, this Thursday, the ruling by the U.S. District Court for the Southern District of New York amounted to a partial win for both parties. The U.S. District Court Judge Torres ruled that XRP transactions made on public cryptocurrency exchanges didn't qualify as securities offerings under the law. The court ruled that XRP sales conducted by Ripple's executives, including CEO Brad Garlinghouse and former CEO Chris Larsen, as well as other distributions like employee compensation, also didn't involve securities.
This court ruling marks a significant development in the ongoing debate over the regulatory status of cryptocurrencies. It challenges the SEC's assertion that most crypto tokens should be classified as securities and subject to strict investor protection regulations. It also clarifies the specific circumstances under which a digital asset may be classified as a security.
Ripple's victory, in this case, could potentially influence future regulatory decisions and reshape the legal landscape for the broader crypto market.
Ripple CEO Brad Garlinghouse tweeted: "Thankful to everyone who helped us get to today's decision—one that is for all crypto innovation in the U.S. More to come."
The SEC won a partial victory as Torres found the company's $728.9 million of XRP sales to hedge funds and other sophisticated buyers amounted to unregistered sales of securities.
Factors Influencing Ripple XRP Price
XRP has shown resilience despite regulatory challenges faced by Ripple Labs and has been actively engaged in legal proceedings with the SEC since 2020. Here are the factors influencing XRP's price:
Regulatory Developments: Ongoing legal battles and regulatory actions impact the XRP coin price, with updates and resolutions potentially affecting market sentiment.
Market Sentiment and Investor Confidence: Overall, market sentiment and investor confidence in cryptocurrencies can shape the price of XRP, influenced by factors like institutional adoption, regulatory clarity, and mainstream acceptance.
Adoption and Use Cases: XRP's adoption, partnerships, technological advancements, and utility for cross-border transactions can impact the Ripple price.
Market Volatility and External Factors: The cryptocurrency market's volatility and external factors, such as the global economy, regulations, and geopolitical events, can cause price fluctuations for XRP and other cryptocurrencies.
Scarcity: XRP, like many other cryptocurrencies, operates on the principle of finite supply. Ripple has set a maximum quantity of 100 billion XRPs, ensuring that no additional tokens will ever be created. With each transaction conducted using XRP, a small amount is contributed by the sender and subsequently burned, reducing the total supply. This token-burning mechanism enhances the scarcity of XRP over time. As more individuals purchase XRP and engage with the Ripple platform, the scarcity of the token increases. This scarcity can potentially drive the price of XRP to significant heights as demand surpasses the limited supply. With a finite quantity and a token-burning mechanism in place, the prospects of price appreciation for XRP become promising.
After the ruling, XRP has been making waves in the market, with XRP now soaring to its highest levels in over a year and surpassing key resistance levels. Coinbase, the largest U.S. crypto exchange, said it would again allow trading of XRP on its platform. Coinbase chief legal officer Paul Grewal tweeted: "We've read Judge Torres' thoughtful decision. We've carefully reviewed our analysis. It's time to relist."
The Lawsuit Effect: XRP Price Prediction After Lawsuit
The recent ruling has provided greater clarity and certainty regarding XRP's regulatory status, making it a more attractive option for institutional investors. This newfound confidence is reflected in the significant price rally witnessed after the court's decision.
Following the recent court ruling, XRP experienced a significant rally, surging over 80% and surpassing key resistance levels against the U.S. dollar. Ripple's price reached a high of around $0.95 before undergoing a corrective phase.
XRP current price is over $0.5000, well above the 100-day simple moving average, indicating a positive market sentiment. Additionally, a major bearish trend line near $0.50 was broken, further supporting the bullish outlook for XRP on the daily chart of the XRP/USD pair.
Although a correction in the price is currently underway, there is potential for the bulls to remain active around the $0.70 mark. Despite the temporary pullback, this suggests ongoing support for XRP's upward trajectory.
The $100 Question: Analyzing the Possibility of XRP Hitting the Mark
After having skyrocketed due to the federal court ruling saying that its sales on crypto exchanges complied with U.S. securities laws, XRP price retreated by about 10% to $0.76 on 14 July, but compared to its lowest price the previous day, it was still up around 65%.
According to Cointelegraph's Ripple price prediction, XRP's ongoing price pump may not be just a short-term reaction to the positive news for Ripple. XRP can test the key $1 level in the coming days, but its potential to continue its rally beyond looks weak. XRP's weekly relative strength index (RSI) has turned overbought, raising its correction prospects. In case of a pullback, XRP price risks dropping toward its multi-year ascending trendline support near $0.45 by September, down around 55% from the current price level.
Cryptonews notes that with XRP currently reaching its highest levels in over a year and surpassing significant resistance at the previous yearly highs of around $0.58, there is strong potential for a rapid rally toward the next notable resistance level above $0.90. That could mean further short-term gains in the region of 50% for XRP holders.
Based on Cryptonews Ripple price prediction, XRP has the potential to reach all-time highs in the near future, with the cryptocurrency market showing signs of a new bull market due to increasing institutional adoption and improving macro conditions. Here is its answer to the question if XRP can reach $100: at the current circulating supply of 52.5 billion tokens, a $100 XRP price would imply a market capitalization of approximately $5.25 trillion. While Cryptonews doesn't rule out this possibility, it acknowledges that it could take decades rather than years or months to reach a $100 price for XRP if it happens.
The XRP price prediction 2023 based on the Cryptopolitan suggests a minimum price of $0.55 and an average trading price of $0.57. Ripple cryptocurrency is expected to attain a maximum price of $0.61. Its XRP price prediction 2025 is for Ripple cryptocurrency to trade at a minimum price of $1.19 and an average price of $1.23. According to the Ripple price forecast for 2030, Ripple is predicted to hit a minimum price of $5.61 and an average price of $5.77 throughout 2030. The maximum forecasted Ripple price for 2030 is $6.79.
Conclusion
Given the inherent volatility of the cryptocurrency market, making a precise Ripple price forecast is challenging. However, based on current trends and factors influencing XRP and the favorable outcome for Ripple in the lawsuit, more investors will be willing to jump on the Ripple bandwagon, leading to a significant XRP price increase.
Remember, the crypto industry can be unpredictable, and Ripple price predictions should be considered with caution. It's crucial to conduct thorough research, consider multiple Ripple price forecasts, its price history, technical and fundamental analysis, and assess the broader market trends before making any investment decisions.
>>> Read the full story at CoinStats Blog