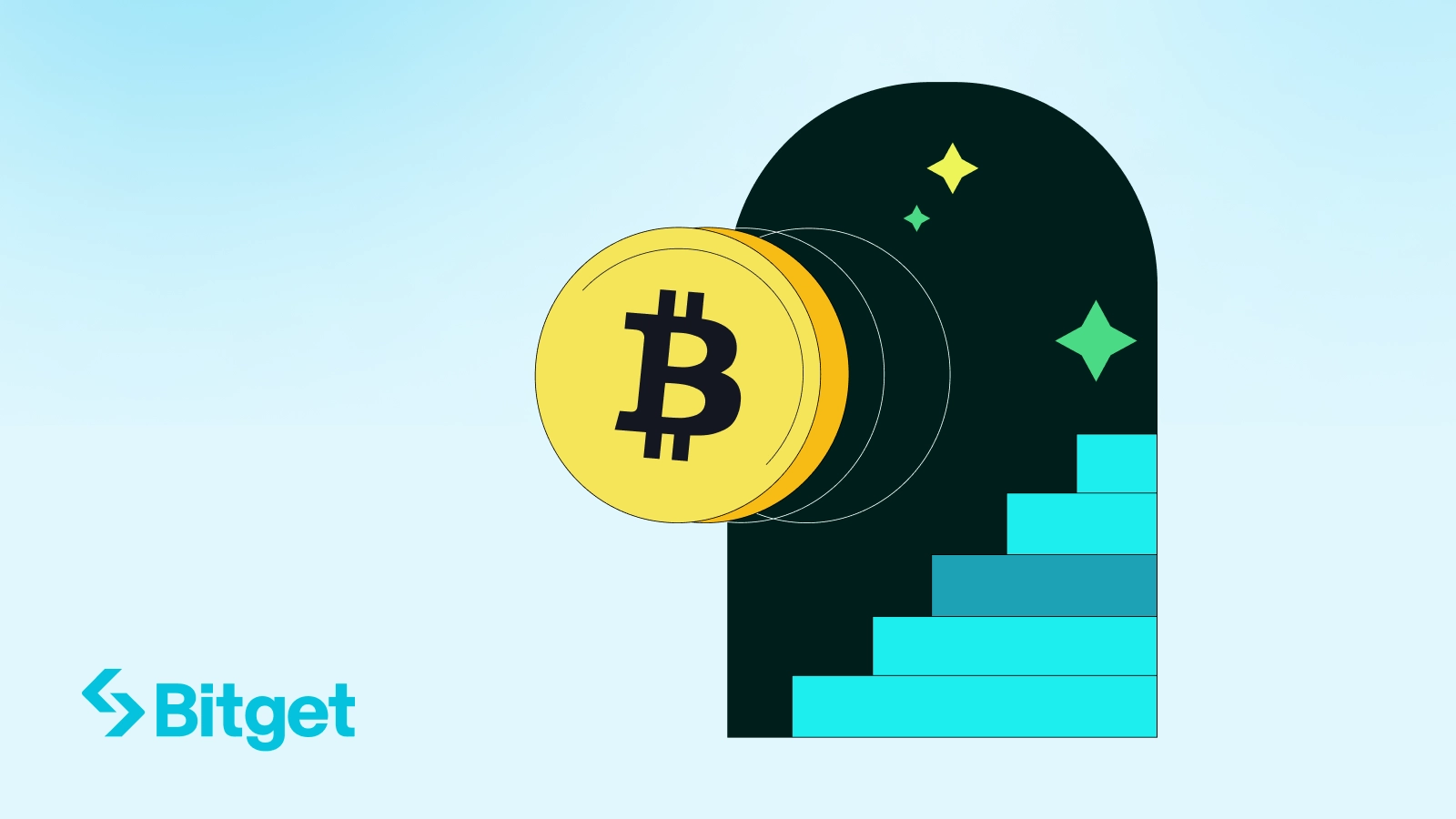 The cryptocurrency ecosystem is currently experiencing a wave of excitement and optimism following Ripple's resounding legal victory. On July 13, Ripple scored a big win in its legal battle against the US Securities and Exchange Commission (SEC) after a court ruled that most XRP sales don't fall under the classification of securities transactions.
Ripple's victory is a significant milestone for the entire crypto industry, bringing clarity and much-needed regulatory certainty to the landscape. In addition, the ripple effect of Ripple's legal victory extends beyond its own project, resonating with other cryptocurrencies and driving positive sentiments throughout the entire crypto market.
The crypto market has been in recovery mode since the start of 2023, and with regulatory uncertainty fading away, the potential for cryptocurrencies to soar to new heights becomes more promising than ever.
As the cryptocurrency industry continues to evolve, it opens up new opportunities for growth, stability, and prosperity, with many investors and traders striking it rich.
However, while crypto trading offers lucrative opportunities, it also demands extensive research, practice, and a deep understanding of the markets.
If you're new to crypto and haven't developed a successful trading strategy or mastered the intricacies of trading, worry not!
Copy trading offers a hands-off approach and an incredible opportunity to profit just like seasoned professionals without the need for extensive expertise.
In this guide, we'll explore the advantages of copy trading and guide you through the steps to start copy trading with Bitget, the leading cryptocurrency derivatives exchange and watch your crypto balance grow — all on one intuitive platform.
What Is Copy Trading?
Copy trading is a game-changing approach, enabling inexperienced traders or experienced traders lacking the time for active trading to leverage the expertise of seasoned professionals. It enables you to duplicate the trades of successful and experienced traders in real-time, replicating their strategies and decisions automatically.
This automated crypto trading process helps you maximize profits without having to actively execute trades yourself. It doesn't require extensive market or chart analysis and research to support trading decisions; instead, it's a 100% hands-off approach that levels the playing field for all.
To copy trade, you must simply select a trader you'd like to copy from one of the crypto copy trading platforms, sync your brokerage account, and let technology manage the rest.
Copy trading discloses the selected trader's ROI, trading history, applied methods and strategies, P&L records, buy and sell time and price, and portfolio makeup. Along with personalized Maximum Investment, Stop Loss, and Take Profit options, it enables novice and experienced traders to simplify and enhance their trading operations.
What Is Bitget?
Founded in 2018, Bitget is a leading cryptocurrency derivatives exchange with a focus on social trading. With 20 million global users, Bitget offers a comprehensive suite of trading services and cutting-edge features catering to beginner and experienced traders.
Bitget provides a secure and user-friendly platform for a seamless and cost-effective trading experience, including spot and margin trading, futures and bots trading, swaps, and staking.
Bitget applies top-notch security and protection measures, including a $300 million Protection Fund, a Fund Custody, and a service reserved back by the Merkle Tree Proof of Reserves model.
The platform charges minimal trading and withdrawal fees and supports buying crypto with credit or debit cards, P2P transactions, third-party exchanges, and bank transfers.
Bitget has high liquidity and is available on Android and iOS devices, supporting 500 cryptocurrencies and over 580 trading pairs.
As the first exchange for offering copy trading for derivatives in 2020, Bitget also became the first centralized exchange to launch its innovative flagship product, One-Click Copy Trade, to deliver copy trading services for spot traders in 2023.
Additionally, Bitget offers a launchpad and Bitget Insights, a newsfeed community of verified users sharing their financial views with their followers, Strategy Plaza, and Bitget Academy covering everything from in-depth guides and practical tips to market updates.
Why Copy Trade With Bitget?
Bitget was the first exchange to offer copy trading for derivatives in 2020 and became the first centralized exchange to launch One-Click Copy Trade, a copy trading service for the spot market in 2023.
One-Click Copy Trade is Bitget's flagship product, providing a seamless and convenient trading experience by enabling users to copy futures trading strategies and own the cryptocurrency in their wallet. The application is available on mobile and desktop, guiding users through all the key functions and actions required to start copy trading.
Bitget copy trade supports multiple networks with over 150 coins and tokens, including small market cap tokens.
Users can choose their preferred trader to follow based on their P&L, trader ranking, and portfolio. They can replicate the buys and sells of top traders from the trader profiles displayed on the Bitget leaderboard, presently listing 500 winning traders with a proven track record of success from around the globe. Some traders have a return on investment (ROI) that exceeds 10,000%.
One-Click Copy Trade is a win-win solution for Copiers or Followers and expert Traders.
Followers without the experience, prior knowledge, or time to practice active trading can create their strategy by tracking the verified performance record of professional traders while still managing their trades deliberately. A verifiable list of orders reveals the professional trading strategy that can be followed and adjusted to an individual's risk appetite.
Followers have their trades automatically executed with the subscribed traders' orders after subscription. The system copies the orders placed by expert traders for them, and a profit share percentage will only be charged when a profit arises from the trades.
On the other hand, successful and experienced Traders can generate new streams of passive income, equivalent to as much as 10% of their followers' revenue, along with exclusive programs and bonuses.
To date, Bitget is the world's largest crypto copy trading platform, with over 100,000 professional traders, over 400,000 followers, and a total of 100 million trades completed on the platform.
Bitget Copy Trading Types
Bitget offers the following types of copy trading.
Spot Copy Trading: Helping beginners select a successful trader with the highest P&L, ROI, and followers to duplicate their trading strategies
Futures Copy Trading: Enabling followers to integrate the leverage and margins to their accounts according to the expert's profile and actions to increase their chances of successful predictions and maximize returns
Strategy Copy Trading: Followers can follow one specific strategy created by the experts as the most successful one to enhance their earning potential.
Bitget Copy Trade Advantages
Bitget is one of the best crypto copy trading platforms enabling users to connect, follow, and replicate the trades of successful and experienced traders in real-time. It's functional and straightforward, offering the industry's most innovative social trading features.
This hands-off approach enables even novice traders to profit from the market without the need for extensive market analysis or trading expertise.
Here are the key advantages of copy trading with Bitget:
All-in-one copy trading solution: Bitget provides numerous trading solutions suitable for novice and seasoned traders, bringing expert traders and followers together to create a win-win crypto trading experience for everyone. It also facilitates real-time performance tracking, letting you keep track of your copy trading experience.
Innovative social trading features: The platform makes it easy to learn from expert traders and follow their unique investment strategies, enabling beginners to achieve strong returns through social trading. It offers trade insights, educational resources, elite trader profile details, and real-time market updates, connecting users with the trading community to discover expert traders and strategies to copy.
Wide variety of supported trading pairs and assets to choose from, including BTC, ETH, XRP, BCH.
Thousands of established, verified traders to copy: Bitget provides a comprehensive list of experienced and elite traders with a successful track record, enabling users to copy their trading strategies.
Intuitive and easy-to-use platform.
Wide variety of filters: The platform offers multiple filters, allowing users to pinpoint the perfect trader for their risk tolerance and trading goals.
Advanced tools and technology.
Risk management tools: Users can customize their settings based on individual risk tolerance and goals, i.e., set up stop loss and take profit levels, etc.
Bitget Copy Trading: A Step-By-Step Guide
Here are the steps to get started with copy trading with Bitget:
Step 1: Register a Bitget account on the platform and pass the Know Your Customer and other verification procedures, or log in to your account.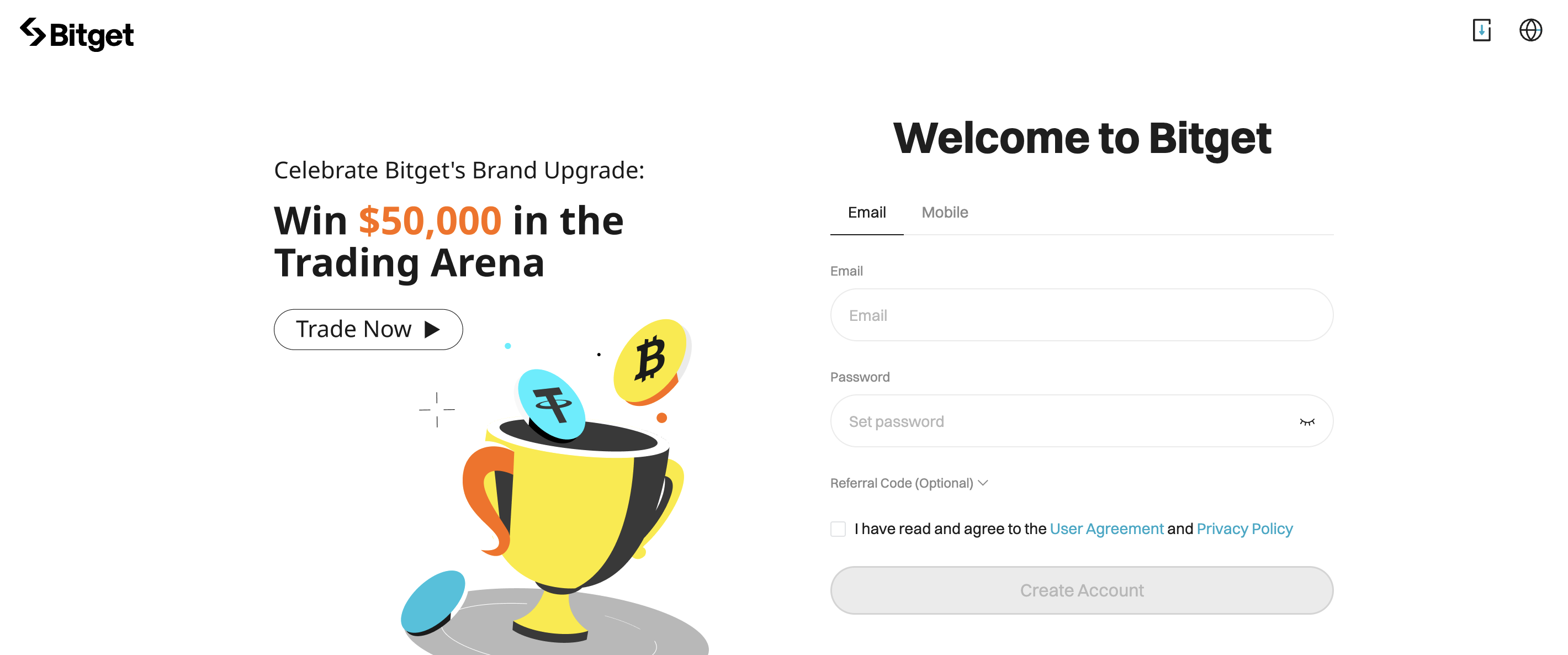 Step 2: Navigate to 'Copy Trading' and click the 'Spot Copy Trading' button. You can select Spot, Futures, or Strategy Copy Trading.
Step 3: The section displays a selection of traders available for copying, along with a filter setup based on the highest ROI, P&L, followers, total equity, transaction history, etc. Select a Trader based on your preferences.
Step 4: Click 'Copy' to start copy trading.
Step 5: After agreeing to Bitget's Terms and Conditions, you'll be redirected to settings where you can tune the selected trading option and customize following the selected trader's strategies.
Step 6: Enter the amount you want to invest and adjust take profit, maximum investment, stop loss and take profit limits on the 'Risk Management' section. Experienced traders can use the 'Advanced Settings' section.
Step 7: Click 'Follow' to start following the selected trader. Congratulations, the copy trading option has been successfully launched!
Tip: On the profile page, traders can also find the 'My Copy Trades' section that gives a detailed overview of their orders and the traders they're following. The section gives users the opportunity to adjust every open order and how they are followed.
How to Find a Trader to Follow?
Bitget provides a list of key performance indicators (KPIs) to evaluate a trader. You can compare the rankings, followers, ROI, and total profit & loss (P&L) of traders to select the one that suits your investment goals.
Here are some key performance indicators when selecting a competent trader to follow to maximize profits:
Long-term profit: Look for a trader with long-term profitability gains
Trader strategy: A successful trader uses a sound strategy by setting take profits and stop loss features
Follower count: Having a lot of followers can be another indicator of the trader's popularity.
Final Words
Bitget's Copy Trade feature offers an innovative and accessible solution for traders of all levels to gain insights and experience from successful professionals. By empowering users to follow top traders and replicate their trades in real-time to capitalize on their knowledge and experience, Bitget fosters a community of informed and confident traders.
Bitget's Copy Trade platform stands out with its user-friendly interface, advanced tools, and community of professional traders to follow. Copy traders can diversify their portfolios, benefit from consistent execution, and potentially achieve profitable returns without the need for extensive market analysis.
Whether you're a novice looking to confidently navigate the crypto market or an experienced trader seeking to optimize your portfolio, Bitget's Copy Trade offers a seamless and rewarding experience.
However, it's essential to recognize the risks associated with copy trading, including market volatility, the potential for losses, over-reliance on others, and limited control over trades. As with any investment strategy, carrying out your own research, due diligence, and risk management are vital for successful cryptocurrency trading.
>>> Read the full story at CoinStats Blog